A green lease includes smart, energy-aligned clauses that unlock win-win investments in energy efficiency and sustainability. By greening a lease, landlords and tenants collaboratively transform buildings into higher-performing ones. This collection of resources explains everything you should know about green, or "energy-aligned", leases and their value to commercial buildings.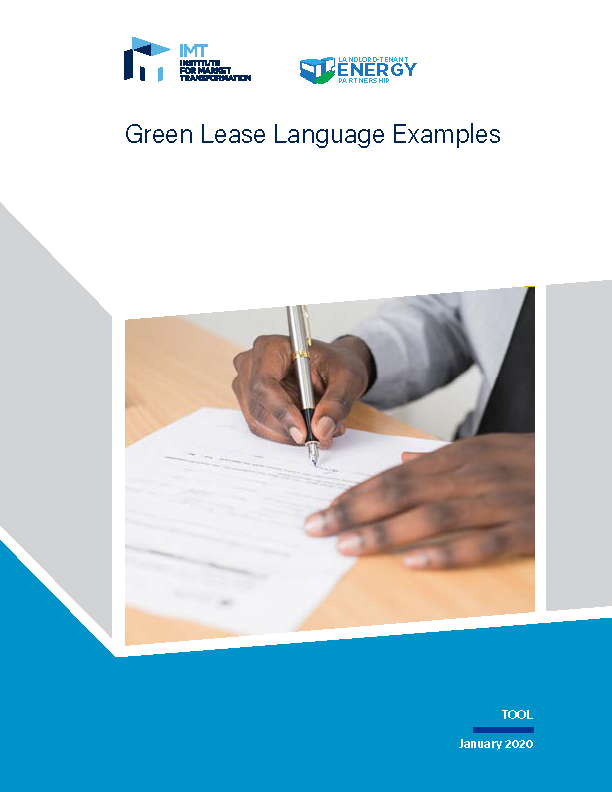 Developing lease language that conquers split-incentive issues is one of the best ways to increase energy efficiency in leased buildings, and decrease unnecessary spending. This document consolidates a variety of green lease language options for more efficiently designed and operated spaces.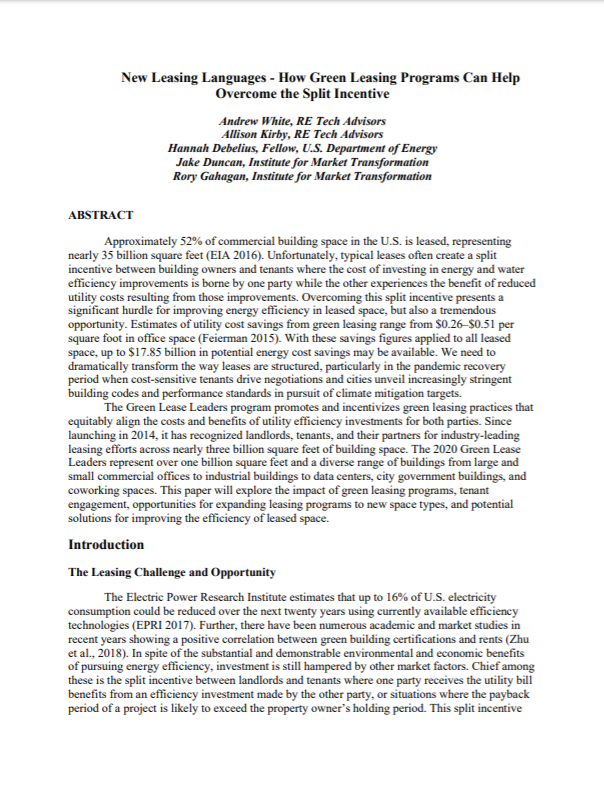 New Leasing Languages: How Green Leasing Programs Can Help Overcome the Split Incentive
This ACEEE Summer Study paper explores the impact of green leasing programs, tenant engagement, opportunities for expanding leasing programs to new space types, and potential solutions for improving the efficiency of leased space.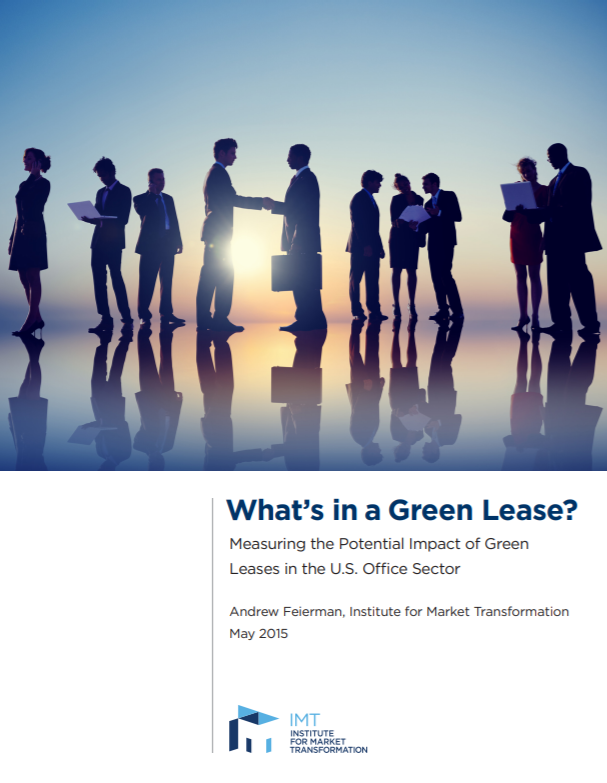 Measuring the Potential Impact of Green Leases in the U.S. Office Sector
By adopting green leasing practices, the energy efficiency gap can be filled, and utility consumption in offices across the country reduced—with potential for both landlords and tenants to realize significant savings.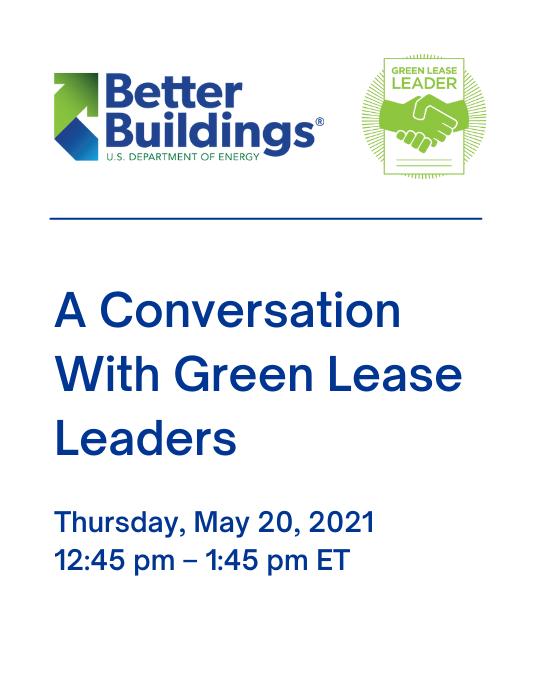 Webinar: A Conversation with Green Lease Leaders
Three panelists speak about green leasing:
Audi Banny, Institute for Market Transformation
Sam Stockdale, Link Industrial Properties
Carla Walker, Natural Resources Defense Council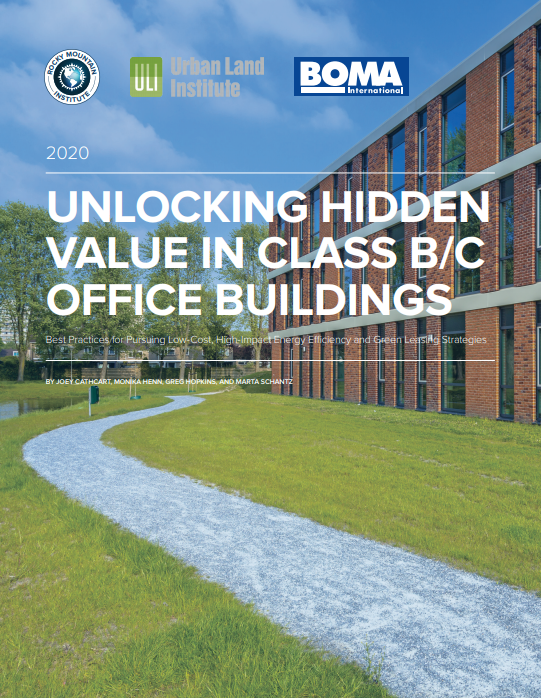 Unlocking Hidden Value in Class B/C Office Buildings 
This resource shows how improving the energy efficiency of Class B and C office buildings is doable with relatively simple, lower-cost measures that not only enhance building performance, but boost property values to make the buildings more competitive.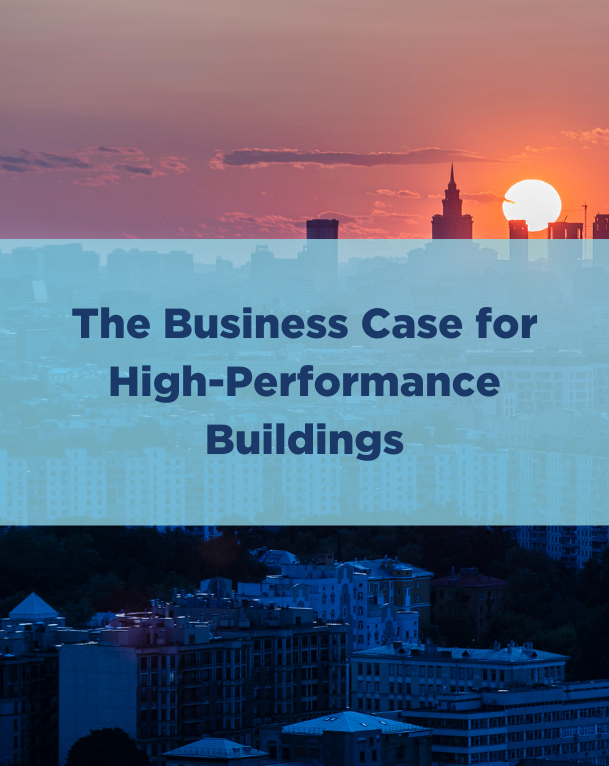 Webinar: The Business Case for High-Performing Buildings v2.0
Drawing from real-world examples, The Business Case for High-Performance Buildings shows how leading property owners incorporate energy efficiency and broader sustainability elements into their operational and investment decisions.
Didn't find what you were looking for? Explore more of our library categories.