Green leasing practices (also called "energy-aligned" or "high-performance" leases) allow tenants and landlords to collaborate and save energy, reduce costs, and achieve organizational sustainability goals. This collection of green leasing resources provides useful guidance for anyone looking to implement green leases in their portfolios.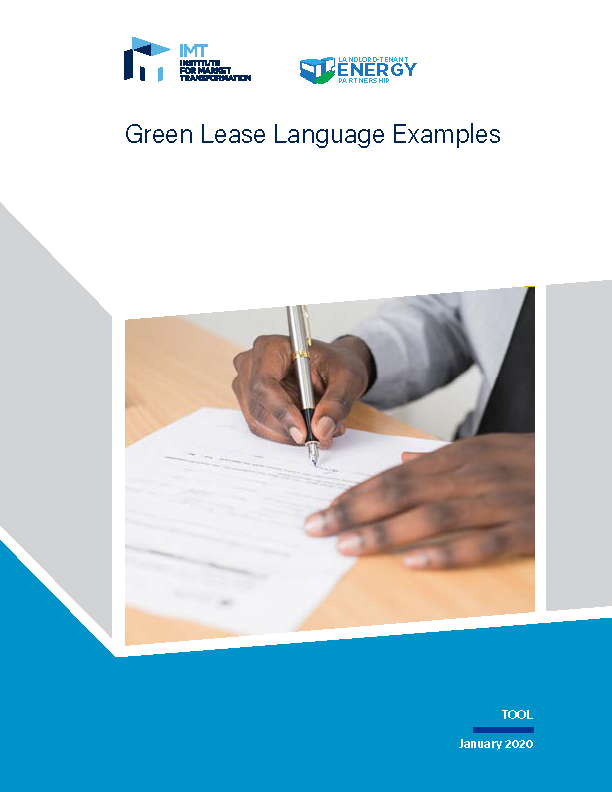 This resource consolidates a variety of green lease language options for more efficiently designed and operated spaces
Green Lease Leaders: Reference Guide for Landlords
This resource provides guidance to landlords on how to achieve recognition as a Green Lease Leader.
Green Lease Leaders: Reference Guide for Tenants
This resource provides guidance to tenants on how to achieve recognition as a Green Lease Leader.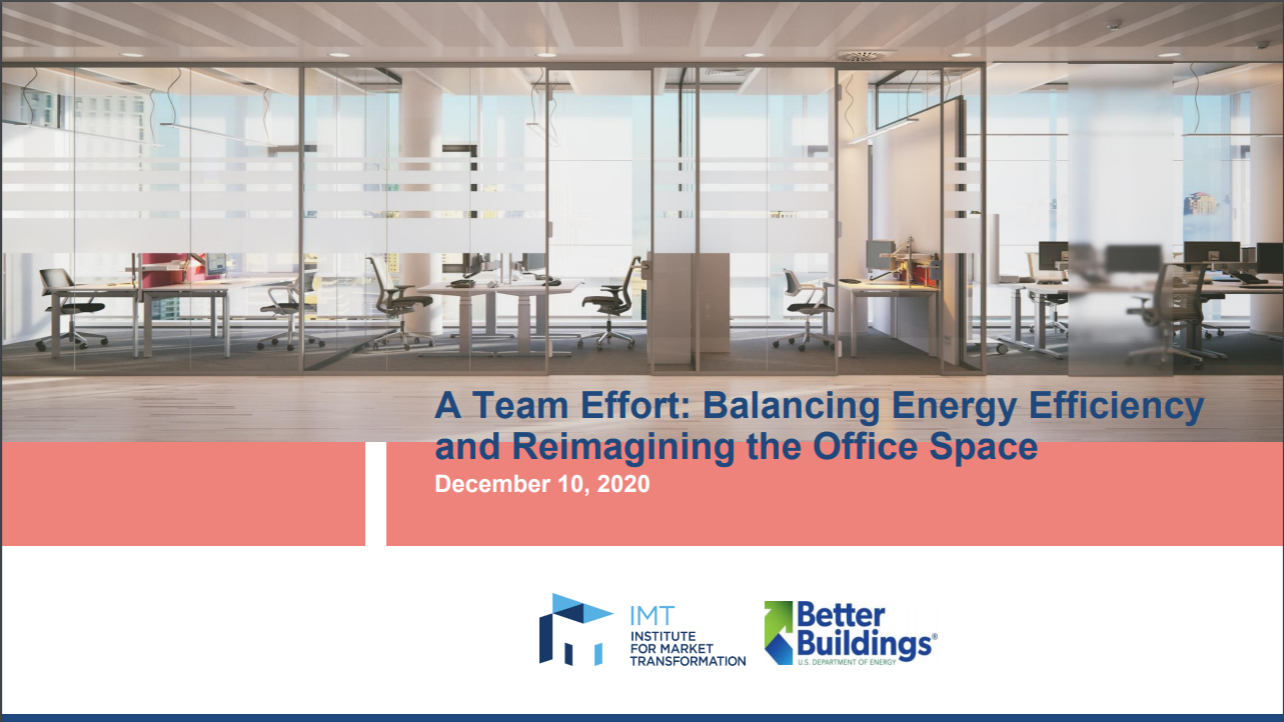 A Team Effort: Balancing Energy Efficiency and Reimagining the Office Space (Webinar)
Tenant energy efficiency is key for driving down energy use in buildings. Learn how three industry-leading programs—Green Lease Leaders, Urban Land Institute's Tenant Energy Optimization Program (TEOP), and ENERGY STAR Tenant Space, together can guide building owners in optimizing energy savings in the rapidly changing work environment.
Access recording slides here.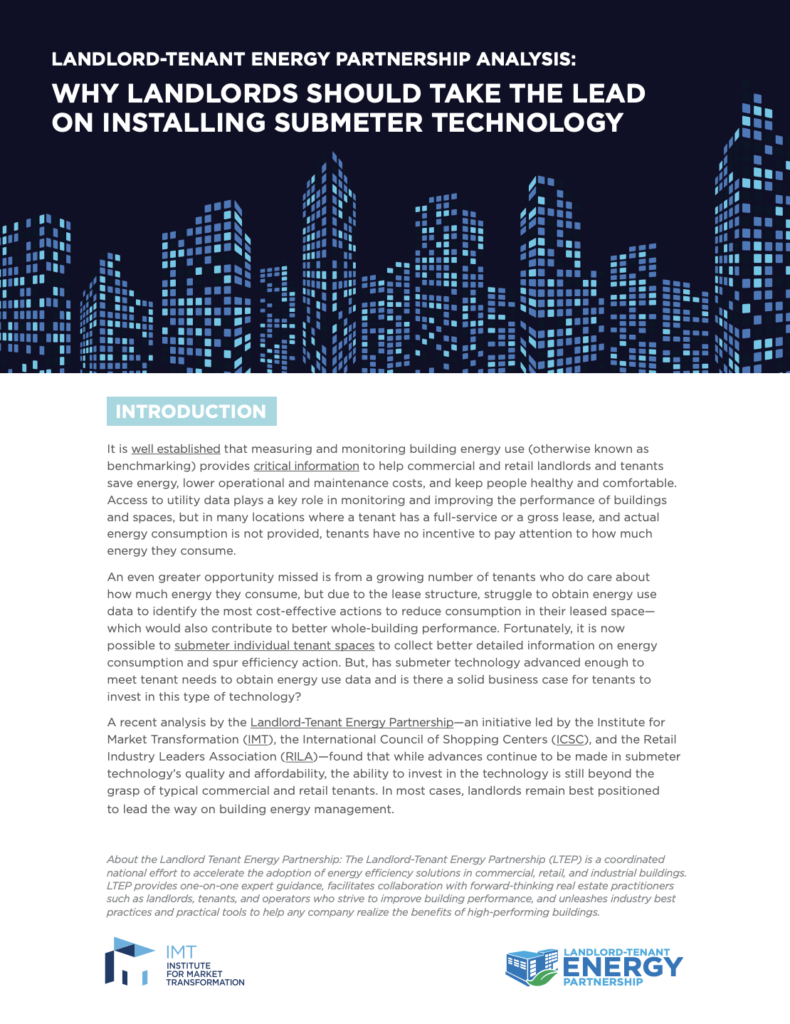 Why Landlords Should Take the Lead on Installing Submeter Technology
There are noteworthy benefits that landlords are able to reap by investing in submeters for their tenant spaces. IMT's research identified the following top five benefits.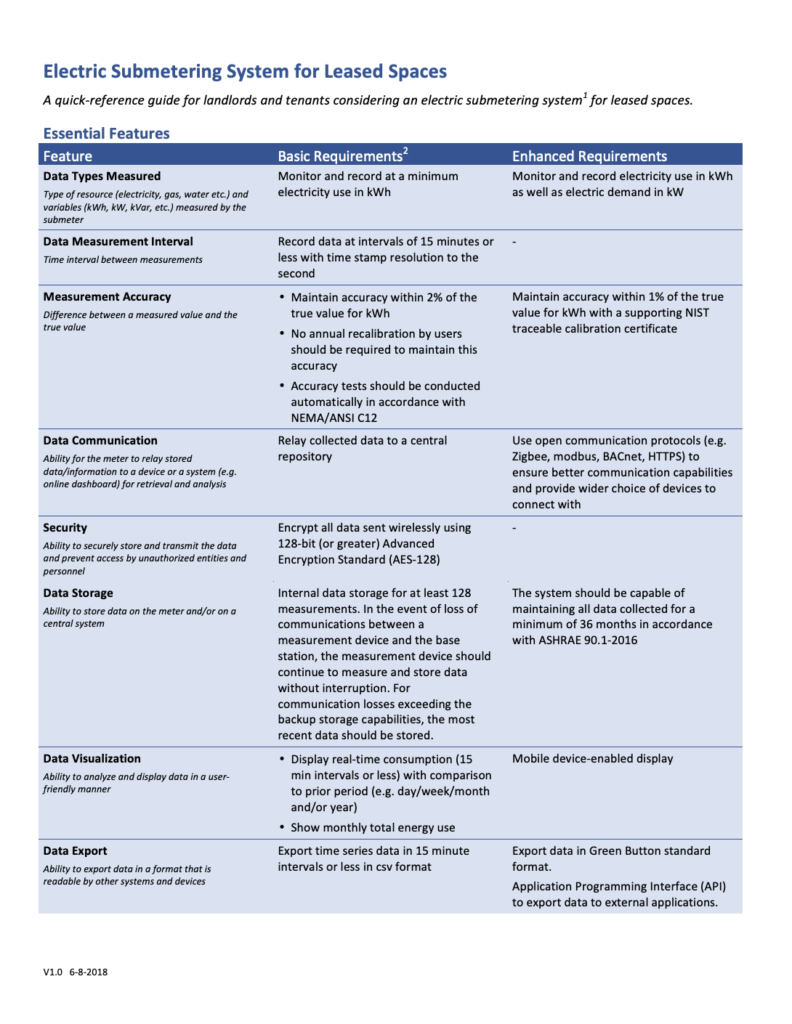 Electric Submetering System for Leased Space
A quick-reference guide for landlords and tenants considering an electric submetering system for leased spaces.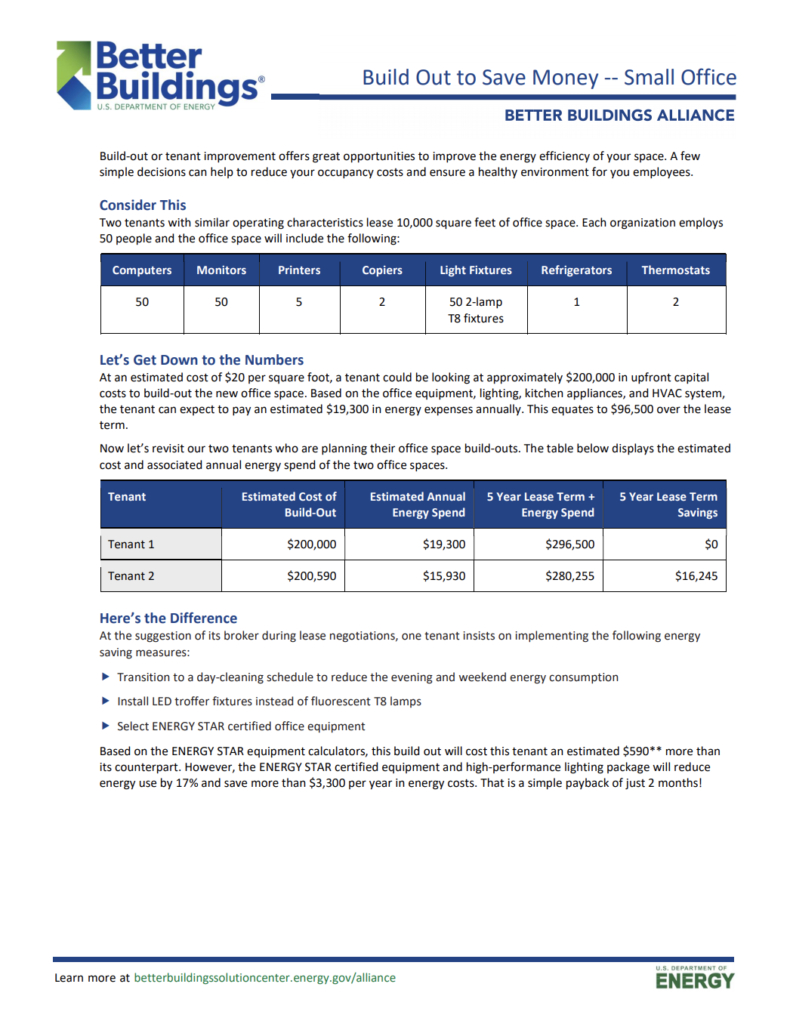 Better Buildings Alliance: Small Office Build Out Tips
Build-out or tenant improvement offers great opportunities to improve the energy efficiency of your space. A few simple decisions can help to reduce your occupancy costs and ensure a healthy environment for your employees.
Didn't find what you were looking for? Explore more of our library categories.